OUR STORY
History of Excellence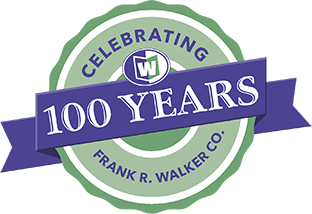 Since 1915, Walker's Building Estimating Reference Book has been considered the "Bible "of construction cost estimating. Construction professionals have long relied on Walker publications because of our singular focus on the unit cost method of building cost estimating.
Starting at the turn of the century as an employee of a Texas Construction Company, Frank Walker's copious notes on the unit costs of their jobs became the foundation of an estimating system many contractors were interested in purchasing.
Walker formed his own company in Chicago in 1915 and began publishing his text while he continued his construction business. With a prolific sense of innovation, Walker soon developed a line of business forms for estimators to use in conjunction with the book in his estimating method.
Since that time, succeeding generations of builders have found Walker books and forms to be the most efficient and reliable tools for developing true unit costs in their estimates.
Our staff of experienced estimators updates our publications continuously and has brought forth new dimensions of delivery of this data to the industry.
OUR OFFICES ARE LOCATED AT
700 Springer Drive, Lombard, Illinois 60148
Phone:630-613-9312
e-mail: [email protected]
Chairman & Publisher - Eugene R. Callahan
President - Joanne D. Callahan
Vice-President of Operations - James E. Callahan

Managing Editor - Joseph L. Macaluso
Technical Editors - Victor Ticola
Technical Coordinator - Jim Nosek