Walker's Building Estimator's Top Reference Book
The only book you'll ever need to own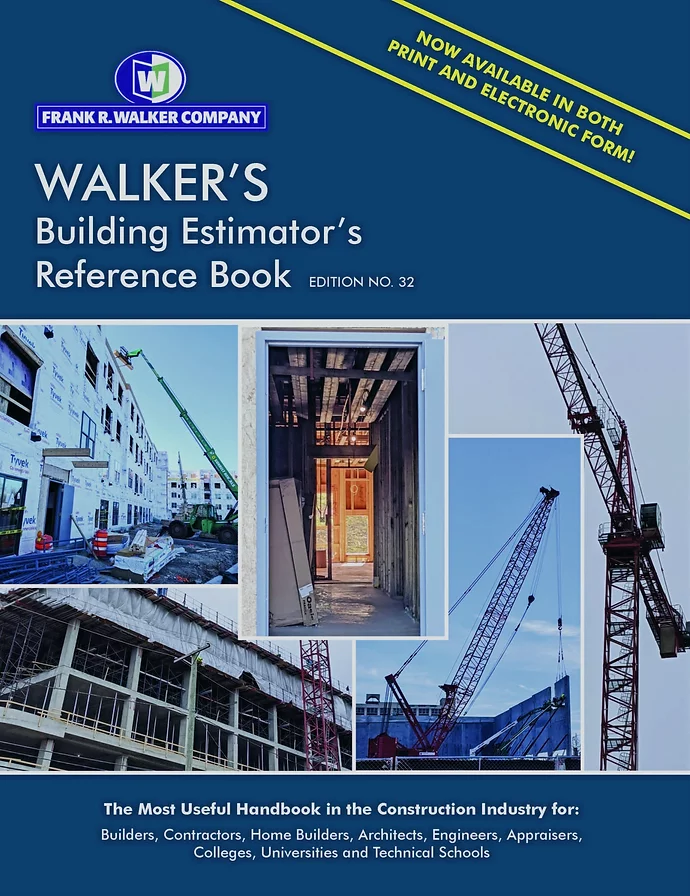 Walker's Building Estimator's Reference Book
Walker's Building Estimator's Reference Book, 32nd Edition – a powerful tool for accurate and efficient construction cost estimation. Walker's Estimating Book is the best primer and reference text for construction cost estimating. It provides the reader with a conceptual overview of the construction process – transforming junior estimators into analytical, "building thinkers.
Whether you are a seasoned contractor or a novice in the construction industry, this reference book is a must-have companion in your endeavors. Packed with comprehensive data and up-to-date pricing information, it provides a reliable resource for estimating material, labor productivity wage rates, and equipment costs involved in various construction projects. Detailed examples, illustrated with detailed line drawings, help the reader to visualize the building process.
With its user-friendly format and organized sections, this reference book streamlines the estimation process, saving you valuable time and ensuring the accuracy of your cost assessments. Whether you're estimating residential, or commercial projects, Walker's Building Estimator's Reference Book is an indispensable tool that will take your construction cost estimation skills to new heights. Hundreds of charts and tables.